Earn Your Arizona Real Estate License Online
Join the
thousands of students

who have attended

American Realty Academy!
Certified Courses | Full Student Support | Modern & Fresh Material
Get An Arizona Real Estate License
Online salesperson course
View course options to get your Arizona real estate license online
Continuing Education Courses For Arizona
Online real estate CE
Individual courses and packages, with new & useful material
Contract Writing Course
100% online CWC for Arizona
On demand & online, start instantly, complete everything online
Why are we the right Arizona real estate school for you?
Affordable Modern Curriculum
Our online real estate school and continuing education curriculums, incorporate the latest training techniques to ensure that learning is enjoyable and engaging for everyone!
Online Arizona Real Estate School
Complete your online AZ real estate school from anywhere in the world. Supplement your training with live virtual classroom study sessions! Making sure you are ready for the exam and the real world!
Supporting Future & Current Agents
Offering online real estate classes for new agents, Arizona real estate CE and so much more. Our graduates agree, this is how to get your real estate license in Arizona!
A Personal Student Experience
We are a Phoenix based real estate school that encourages our online students to call or message to get help at any time. We're here to support our students and help them succeed!
★★★★★ American Realty Academy is truly the best! Jeff and his team are amazing. I was able to pass both my school exam and state exam on the first try. I took the school exam on 10/14/23 and the state exam on 11/11/23. My license was just activated on 11/15/23. Everything happened so fast, and I am honestly still in shock sometimes. I work full-time, and keeping up with life, family, friends, sports, hobbies, fitness, etc. while taking a course is tough, but I know that if I had taken any other course, I would not have been as well-prepared.I have learned so much thanks to Jeff. Jeff is truly passionate about real estate, teaching, and his students. He made learning a breeze. Even before I took my exams or activated my license, I recommended this course to numerous people because I was so confident in my knowledge. Jeff makes learning easy, and he really emphasizes what we need to know and what we do not need to know. I watched the live tutoring sessions with other students, and they were extremely helpful in drilling the information. He also made everyone feel very welcome to ask questions and get help because he wants everyone to pass and is confident that they will pass after taking his course.The Student Relations team is also very kind and helpful. Any time I had an issue or question, they responded promptly. This is so important during online learning because not many people are used to the structure compared to live, in-person classes. The website even has a chat option that helped me resolve my issues quickly when I was an anxious mess due to my laptop glitching out. By the time I was able to log in again, my issue was completely resolved, and everything was back in place.All the materials on the website available to me were valuable, and if you watch the videos, you will learn even more. I am glad that I was able to go through this learning journey with American Realty Academy! ★★★★★ Great school, love everything about it ★★★★★ I was able to pass both the school's certification test and the state test on the first try, and I owe it to how good Jeff has laid out his courses and supplemental material. I highly recommend American Realty Academy! ★★★★★ I'm so glad I found this school!Jeff and his team have provided such a wonderful program to help pass the real estate exam. They provide a lot of extra help, videos and support! It shows that they care!Thank you for a great experience! ★★★★★ If you're considering a career in real estate and wondering where to start, look no further!I passed my first attempt at the Pearson Vue today and I have Jeff and the American Realty Academy Team to thank for my success. I can't imagine a more comprehensive, clear and concise approach to a real estate education. Everything you need to know is perfectly carved out with precision and presented in a fun and easy format. When you have question, the team is swift to respond and get you whatever you need. I felt very supported and encouraged by the team every step of way, which speaks volumes for a remote, self-paced, online course.If you take your time absorbing the information and listen intently to Jeff's superb test-taking advice, there is no reason you can't pass your exam with ease as well!Thank you again American Realty Academy! ★★★★★ Highly recommended course for your real estate exams!!! I passed my school exam and state exam on my first try within a month. I am a mom of two little ones and this course made it EASY to pass the exams. The course was really easy to follow and the instructor, Jeff has a knack for teaching that makes the course engaging and memorable. Exceeded all my expectations. 10/10. ★★★★★ Thank you Jeff for giving me the confidence to go and take the Arizona Real Estate Exam. I passed on my 1st attempt, which was today, just a week after passing the school exam. Truly grateful! ★★★★★ It was super easy to navigate and the instructor Jeff Davis really made it easy. It is a lot of information and all I did was follow the recommendations and things went smoothly. ★★★★★ With American Realty Academy I was able to pass my AZRE exam on the first try. I had the luxury to learn at my pace from the comfort of my home.The online classes are great and I got the most info out the many, many videos included as well as a huge amount of study materials offered.I'm so glad I chose American Realty Academy to get through my 90 hours of learning plus 6 hours contract writing course. It's only worth it if you can pass the exam and I received the knowledge I needed to pass. Well worth the money. ★★★★★ I feel very confident in giving 5 stars and highly recommending American Realty Academy. I researched a few different schools and kept coming back to American Realty Academy. It has been a long time since I was in a classroom setting and back to taking tests. However, Jeff's approach to leading a classroom/study session in an interactive way leads to knowledge retention and application not just memorization and regurgitation. The bonus materials, flash cards, videos of previous study sessions cement the topics and gives you the tools to pass the state exam. I passed the state exam on my first try and truly credit that to Jeff and American Realty Academy's on-line presentations and excellent tools for success. If you put in the time you will pass and be successful!! Thanks Jeff keep up the great work!! ★★★★★ I want to thank Jeff Davis for his knowledge, kindness, and encouragement. I passed the state real estate license test on the first try.The real estate course was structured very well. I liked the wrap up videos at the end of each module. The math was explained very well, and the explanations made me feel smarter than a fifth grader. :)As an addition to the course, Jeff recommended the CompuCram practice test to be familiar with the type of questions on the state exam. Those CompuCram questions and the state real estate license exam questions were based on the knowledge provided at American Realty Academy. There were no surprise questions or subjects. In summary, if you know the course material, passing the license exam will be no issue.Forever thankful,Alla ★★★★★ I very much recommend American Realty Academy to anyone who is looking for an opportunity to pursue their real estate license. As a 20 year old, I was very intimidated by the idea of pursuing this career. However, Jeff (super knowledgable and extremely helpful) and the team at American Realty Academy believed in me and assisted me in everything I needed to know; and of course responded/helped me whenever I needed it. It is a very straightforward and easy course to help understand the plethora of material needed to know for the exam; as it is very hard. Overall, I'm very pleased that I chose to school with American Realty Academy and loved the courses and the willingness of the instructors! Thank you so much for the help Jeff and the rest of the team 🙂 ★★★★★ Signed up for classes : November 15thPassed School Exam : December 1st (1st Try)Passed State Exam : December 7th (1st Try)Amazing course, I took this course online and followed the lesson plan exactly as it was instructed and it really prepared me to get it done as soon as possible. I can't say enough about how easy this course was. Thanks Mr. Davis and the American Realty Academy team. Honestly. Thank you. ★★★★★ I highly recommend American Realty Academy. The course was easy to navigate and there is a lot of resources within the course you just have to use them. Jeff and the admin staff are very helpful and responsive , they want you to pass. I'm confident that I made the right choice. ★★★★★ I recently attended a course at American Realty Academy and had an excellent experience. The instructor, Jeff, was extremely knowledgeable and helpful. He was able to provide real-world examples and tips that were extremely useful. He was also very patient and willing to answer any questions we had. The course material was well organized and easy to understand. Overall, I would highly recommend American Realty Academy and Jeff to anyone looking to get into real estate. ★★★★★ I highly recommend this course! Included is everything you need to succeed and more. The course was extremely interactive and structured very well. It still takes a lot of effort and dedication; as it should, considering you will be helping people with one of the biggest purchases of their life. Jeff and his team were very quick to respond and helpful. Again, thank you! ★★★★★ American Realty Academy is by far the best as far as getting you ready for the state test. Their lessons are complete, organized, and detailed. They also helped with any and all questions I had throughout my courses. No doubt they are the best real estate school there is! ★★★★★ I decided to use American Realty Academy for my pre-license education to become a Realtor in AZ. The courses were fantastic and allow you to go at your own pace. I'm an avid reader so probably read faster than most, which was great because I could go through the classes taking more time where I needed it, and run through what I knew quickly. I love self-paced courses!They are incredible with answering questions quickly and truly mean it when they offer to help (indicated throughout the program).I was incredibly prepared for the exam through their comprehensive materials and passed both the school exam and the State exam on my first attempt! Coming from a completely different industry (20+ years in healthcare), all of the terms and concepts were very new to me, but the format of the courses gives you everything you need to understand a new world.Lastly, Jeff (the owner) is a kind and caring man looking to help everyone succeed. I appreciated EVERYTHING American Realty Academy has given me to feel confident in this new adventure. ★★★★★ The online course was great, and the structure really good. The textbook is in PDF and well written to the point. The Pre-Recorded Tutoring helped me understand the material and prepared me for the exam. The School Test was challenging but made the State exam look easy. I passed the State Exam on the first try. I would recommend the course. ★★★★★ Excellent courses to prepare for the Pearson Vue Real Estate exam! I passed Pearson on the first try after taking this course! Highly recommended! ★★★★★ I found this course online after reviewing a couple of courses online. I called the school and got a bit of info and decided to go through with it. I am more than satisfied! The instructor was friendly and knowledgeable, and the info was greatly presented. I highly recommend it. Thank you Jeff! ★★★★★ Im officially licensed! I don't know the experiences with other schools but Jeff really takes the time with us students to provide clarity and encouragement and different ways to explain the material. American realty academy prepared me thoroughly to be able to pass my state test on the first try. I was thinking there is no way I'm going to pass with a newborn baby but kept reviewing school material. The modules, the added videos, lessons, and vocabulary was exactly what I needed. Thank you, Thank you, Thank you! ★★★★★ I was so glad to come across American Academy for Real Estate Agent classes. They had the most products to help me prepare for the testing. Go for the GOLD package, it has everything you need without having to keep spending more on little things. The videos were the best real-world conversations with a mix of people all studying to get the concepts down. Thanks, American Academy I passed the States test on my first try! ★★★★★ I want to thank Jeff Davis and his team at American Realty Academy. They always respond to emails in a very timely manner. In addition, Jeff is always available to answer questions arising from the sessions. Their attention to their students and focus on the student's success were evident throughout the course and the test-taking. Jeff is a great teacher. His methods of explaining the concepts needed to pass the state exam allowed me to pass the Pearson Vue exam on the first try! I can confidently say that after taking the American Realty Academy training, you will have everything you need to pass the state real estate exam. ★★★★★ I took the online course and loved the flexibility of being able to take the classes from home. Jeff Davis was fantastic in helping me understand the concepts and his videos were integral to getting a full understanding of the information. I passed the state exam on my first try and I credit American Realty Academy and Jeff Davis for that! ★★★★★ I started taking the online classes in December 2021. The classes were easy to start and the courses are extremely user friendly. Every question I asked was answered in a timely manner by an instructor. I started to watch the recorded tutoring videos made available, and the material I learned in the courses started to make sense to me. The instructor makes learning the subjects fun and gives tips, acronyms, and repeat sheets that made the material stick in my mind. I passed the school exam then took the Person Vue exam and passed first try . I am grateful for the knowledge and experience from Jeff Davis the instructor. I am glad I chose this school! ★★★★★ The American Reality Academy courses helped me pass the Arizona Real Estate Exam. The detailed material covered in their courses helped me prepare and pass the Arizona Real Estate Exam. The instructor of the class, Jeff Davis, is very knowledgeable and was very supportive. I highly recommend American Reality Academy. ★★★★★ Yeehaa!!! PASSED the state exam on my first try.Thanks to the good people over at American Realty Acadamy - the instructor Jeffery is very knowledgeable and effective communicator and the staff is friendly and very helpful. I highly recommend them for your professional educational needs.Thanks again. . . ★★★★★ Today I passed my State exam on the 1st attempt! I passed my school exam on the 3rd attempt. Do not ever feel discouraged, study, study, and study. Let me just say this school offers everything you need. Jeff and all staff. Thank you ! ★★★★★ American Realty Academy was a wonderful program! I have been wanting to get into real estate for years now and just have never had the opportunity to in the past. I am so happy I choose American Realty Academy to help me to accomplish this dream. I did the online program which in itself can be more challenging than in person. I am definitely more of a hands on learner but with kids and a job the online program worked with my schedule. The program was very well layed out, and I would definitely recommend the silver or gold plan. After finishing the courses there was a lot of extra to help you pass the test. Anything area I would recommend is taking or watching the turtoring videos. Jeff Davis is an outstanding instructor. He explains the different concepts in a more interesting way, which in turn helps you to remember them. Overall I would recommend American Really Academy to jumó start your career. ★★★★★ Very good experience! The corse work was very informative and thorough. The instructor is very knowledgeable and explained everything very well to prepare me for the state exam. And I passed on my first attempt! I highly recommend if you are planning to start a career in real estate to sign up for the corse and add the bonus material ( it is extremely helpful prep for the exam! ★★★★★ I would recommend American realty to anyone looking for a pre licensing course. The material this school provides will help you pass. Its organized and the bonus material is great ★★★★★ I signed up with ARA about a year ago after feeling like my life had no true direction career wise. I've always struggled with school but the system and process that they use truly helped me grow as a student in so many ways. The staff of ARA are incredibly accommodating. Late last year I ran into some family medical issues that forced me to put my life on hold, but ARA had no issue with extending additional time for an extremely low price. I couldn't be more thankful for the help and support that this academy has provided me. I would 100% recommend starting your path with ARA today! ★★★★★ This school is fantastic! All the information is presented in an organized user friendly manner. Everything you need to know about real estate to pass your exams, and work in real estate, is available in the curriculum plus a lot of Bonus material to further clarify and highlight important topics. The instructor and staff are very knowledgeable and highly responsive . Monthly zoom classes are offered that have a lot of information in real time with plenty of question and answer time. I highly recommend American Realty Academy ★★★★★ One of the best choices I have ever made was to choose American Realty Academy for my course work to become an Arizona licensed real estate agent. They provide all the tools you need to prepare for and pass your Arizona real estate exams. This is a copy of what I emailed to the incredible Mr. Jeffery Davis (instructor at American Realty Academy)……."Hello Mr. Davis I just wanted you to know that I put in the work I used all your study materials watched all the videos in length all the hints everything and I passed my state board exam my first try I took the test today and passed my first try and I just want to say thank you I went in feeling confident because of the extra bonus course material that you sent me thank you again thank you thank you thank you"Cynthia Jennings ★★★★★ Good school if you want to obtain your Real Estate licence. The program is designed to do on demand, you work when you can and when you're available. I highly recommend the upgrades packages because to get access to the live tutoring lessons is a game changing. Along with all other tools , that makes the difference if you jump into that world for the first time. Jeff is a nice instructor, who make sure you get the concept of it, and most important , you're not alone behind your computer. What they want for their reputation is you passing the final exam , so they make sure you get the best preparation to it. It's not easy , but if you want it, you can do it.Lastly, I'm french and English is not my first language. I never had a problem understanding Jeff talking or explaining. That's very important specially with all vocabulary you have to master. ★★★★★ The online coursework was easy to navigate and helped me fully understand the concepts to be able to pass my school exam. 10/10 recommend ★★★★★ American Reality Academy is one of your Arizona Local Real Estate Schools to help you with everything you need to know to pass your exams and more. Really had a positive experience with this school passing my school exam the second try with an 84%!! Then two days later passing my State exam! Jeff Davis and all at the American Reality Academy are there to help as much as they can. Most responses are from email which was a pretty quick response for me when I needed. I did call once and my call was returned and questions were answered. All the learning was done online at your own pace with really good videos! It's more than memorizing the material they really want you to know it. Good school/course for everything you need and affordable. Thank you Jeff Davis and American Reality Academy:)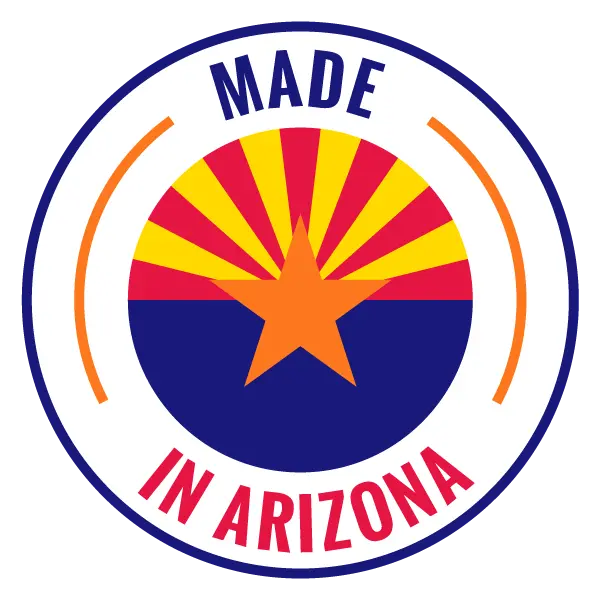 About American Realty Academy
We are a Phoenix, Arizona real estate school providing online and live classroom pre-license and contract writing real estate courses. All of our instructors are active real estate brokers and provide one on one attention to every student. We are committed to upholding these standards, not only to ensure people pass the test, but also to equip them with the qualifications and skills of competent real estate agents. Our unwavering dedication drives us to remain the best real estate school in Arizona!