Disclosure: Some of the links on this page are affiliate links, meaning, at no additional cost to you, we will earn a commission if you click through and make a purchase.
Alabama Online Real Estate School
We Offer Alabama Real Estate School Through
Note: link will take you to ColibriRealEstate.com
And There's So Much More!
Learn More About Alabama
Online Real Estate School
Note: link will take you to ColibriRealEstate.com
How To Get Your Alabama Real Estate License Online From Start To Finish
We're glad you're interested in getting your AL Salesperson's License with us!
Here's how to get your real estate license in Alabama.
The Alabama Department Of Real Estate requires agents to be at least 19 years of age with a high school diploma or equivalent.
Complete All 60 Hours Of Instruction Online
Complete all 60 Hours of online instruction in Alabama real estate education.
Register with the Alabama Real Estate Commission prior to taking the Salesperson Exam.
Pass The Licensure Real Estate Exam (Offical Exam)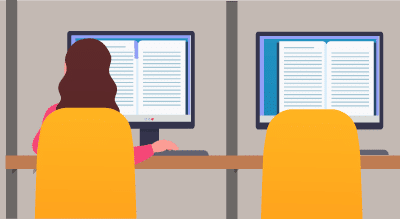 *This is the official exam and must be taken at an official testing location.
Activate Your License With The Alabama Real Estate Comission!
Finally, you will contact the Alabama Real Estate Commission to activate your license!
Complete Your Post Licensing Requirements Within 6 Months
30 additional post license classroom hours must be taken within 6 months of receiving an active license (12 months for inactive).
*Please Note: This is a simplified synopsis of the process to obtain your Alabama Real Estate Salesperson License and may not be current or entirely accurate. There are also certain eligibility and finger print requirements to become a real estate agent. You may view a complete list of requirements on the Alabama Real Estate Commision Website.
Note: link will take you to ColibriRealEstate.com